Remnant Gallery
When a natural stone installation project is complete, many fabricators stockpile remnants that are too small for countertops, but large enough that they'd go to waste if not properly utilized. These remnants can be used in many different ways throughout the home.
Remnants from natural stone installs present an opportunity for creative applications that go beyond the countertop. These remnants give fabricators an opportunity for additional projects, and homeowners a deal on additional stone pieces to be featured throughout their home. There is an exciting array of unique, tasteful ways to use stone remnants to carry the luxury of natural stone throughout different rooms in the home.
At Napolitano Granite we offer a broad range of remnants. Our remnants are left over from larger installations and are ideal for small jobs including bars, islands, vanities, fireplace surrounds and many other uses. These remnants are not ideal for complete kitchens as colors and veining in natural stones may vary.
We offer remnants in Marble, Granite, Quartz. Stop by our showroom and inquire about our remnants we have on-site. We have a large yard and many different remnants to choose from.
Call today or stop by our Lawrence or Beverly showrooms.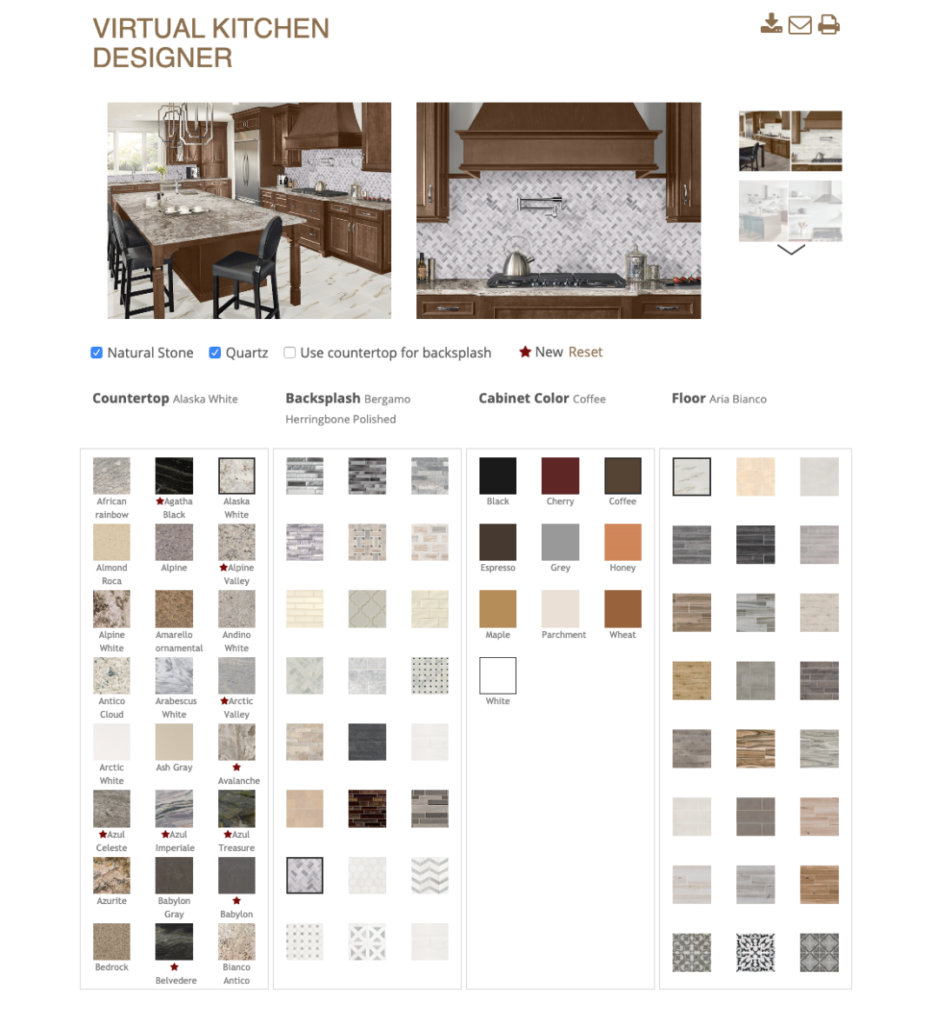 Design Your Own Kitchen
Envision Your Kitchen Visualize cabinet, countertop, floor tile and backsplash options in different kitchen settings. Use this quick tool to mix and match your choice of colors to visualize the ideal kitchen design. With a simple click, email, print, or save your favorites to help in making final selections.
Need Accessories? Feel Free to Check Out Our Showrooms.